Hello Giant Enemy Followers!
Guess what's happening this October 1st?
Yes! You guessed right! (Or actually read the title) This Thursday ASDAD will be released on Steam!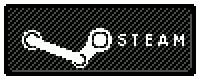 Choo Choo!
Thanks to all the people who voted for the game on Greenlight months ago, ASDAD will debut on Steam in a couple of days, together with the new content revealed in the last post!
>Here's the sexy Steam page of ASDAD<
You can check the version notes to see exactly what changed, but in summary the update brings a new game mode, 2 more items, miscellaneous bug fixes & improvements, professional voicework for the game, custom matches, and a new Guest Character, whose identity will be unveiled tomorrow! (because suspense, that's why).
Speaking of guest characters, you probably know already that ASDAD features Shovel Knight as a playable character since release, right? Well, What you may not know (maybe?) is that the awesome guys from YachtClubGames (developers of Shovel Knight) recently released the Plague of Shadows free DLC, a new adventure starring Plague Knight! You should definitely check that out if you haven't done yet! It's amazing!
Anyway! Mark your calendars!!!!
October the 1st.
ASDAD.
Steam.
It's happening!