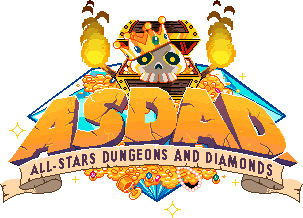 Finally! After half a year of teasing you with characters and news about it we are finally releasing a demo of ASDAD: All-Stars Dungeons and Diamonds so you can all enjoy a reasonably polished beta version of the game!
The demo lacks a few things that will of course be there in the final version but the core gameplay is there, as well as the general look& feel.
NOTE: Gamepads are not fully supported.
Thanks for your support and patience!